ERASMUS+ STUDENT MOBILITY FOR STUDIES
A complete application by Erasmus+ students requires the submission of
(1) Exchange Student Application Form
(2) Grade Transcript
(3) Learning Agreement
(4) Application for Accommodation.
A complete application for Erasmus+ Staff Mobility requires the submission of Teaching Mobility Agreement for Teaching Assignments or Training Mobility Agreement for Staff Training
All forms, which are available on the link below:
https://www.ktu.edu.tr/ofinafen-informationaboutrequiredforms
should be duly filled in and should arrive to the International Office before the deadline,June 1 for the autumn semester and December 1 for the spring semester.
Filling-in the Forms
All forms have been prepared in word format and can be edited in any word processors. It is important that the forms are downloaded from the web page and filled in properly in capital letters using a word processor. The learning agreements should be filled in after a thorough search through the course list of the degree program of interest to be found in the link below:

https://www.ktu.edu.tr/ofinafen-informationaboutcourses
The learning agreements should be signed and stamped by your home university prior to sending to the international relations office. Changes to the learning agreement are possible within a week of the commencement of the exchange period.

ERASMUS+ STUDENT MOBILITY FOR TRAINEESHIPS

To get started, you are adviced to get in touch with your institutional coordinator and follow your university regulations to apply for traineeship outside your own institution. Once you are selected as a candidate for traineeship, you should then write to the person responsible for Erasmus+ traineeship at the international relations office to send you the required forms to be filled in. Karadeniz Technical University has been involved in student placement since 2005-2006 academic year. We favour and encourage students from our partner institutions to come and embark on professional training activities under the help of our staff here in our institution or in various plants in and around Trabzon.

ERASMUS+ STAFF MOBILITY
Erasmus+ Staff Mobility has two branches:
1) Staff Mobility for Teaching Assignments
2) Staff Mobility for Training
Academic or administrative staff of European universities can apply for Karadeniz Technical University by directly contacting with the person responsible for staff mobility at the international relations office. Each staff member should prepare a teaching or training mobility agreement prior to leaving their home university and ask for a letter of invitation from the host university.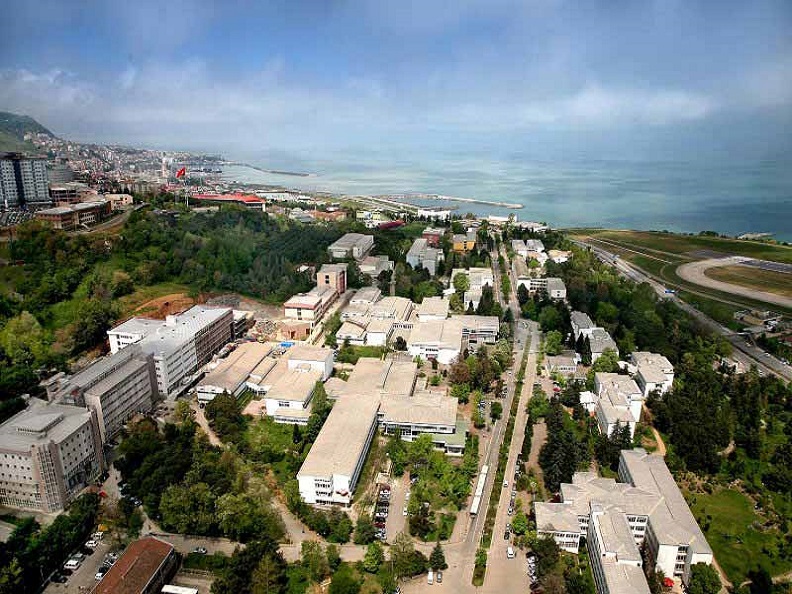 General view of the main campus

A view of the main avenue on the campus